Email Marketing - CPC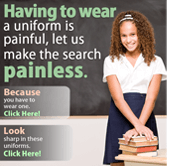 How it Works
Email Marketing is a highly effective form of Direct Marketing. How does direct marketing differ from other forms of marketing? Direct Marketing allows advertisers to send their messages to consumers directly, without depending on other media sources. Direct Marketing also focuses on driving consumers to act. Whether this results in the consumer ordering a product online or visiting a local shop, direct marketing influences consumers to take action. Action on the part of the consumer leads to more money for both advertisers and you.
How Email marketing Benefits You
As an affiliate you earn money by providing traffic to advertisers. By targeting consumers through email, companies can take advantage of a targeted audience. Everyone checks their email once, if not multiple times a day, and advertisers have caught on. Sit back while you get paid. When you allow businesses to advertise in your emails, you provide them with a valuable audience and guaranteed higher conversion rates. Advertisers make money off conversions, and you get paid for supplying the leads.
Sign up to be an AdMedia affiliate today and start profiting from your valuable traffic.