Garner Quality Traffic and Conversions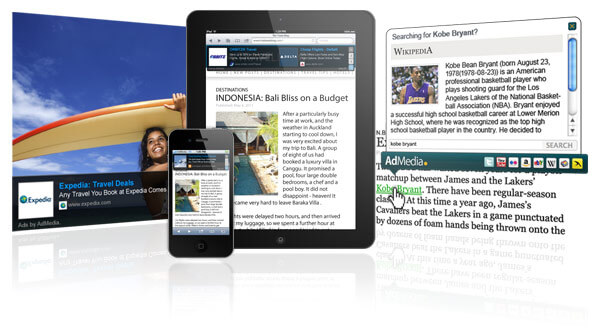 Get the most out of your website with the help of AdMedia. You've already filled your site with interesting content, now it's time to make money out of it. We'll display relevant and targeted ads on your site and you'll earn revenue every time your visitors click on the ads.
We also make sure that our advertisements will complement the natural look and feel of your website. You're free to choose what kinds of ads you want and where they'll appear. Do you want them to be discreet or in plain view? Do you want text ads or rich media? Whatever your preferences are, we're here to make them happen.
AdMedia Services & Resources
what is retargeting
||
affiliate advertising
||
local online advertising
||
online advertising costs
||
pay per click banners
||
interstitial ads
||
buy online advertising
||
online banner advertising