Cost Per Action (CPA)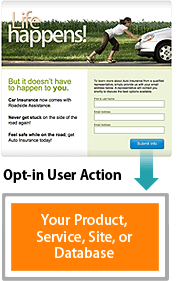 Cost Per Acquisition, otherwise known as Cost Per Action, means that you get paid every time a consumer takes action. When your website users complete a specific action, like providing their information or making a purchase, you earn revenue.
How Can You Make Money With an AdMedia CPA Campaign?
AdMedia Cost Per Acquisition Campaigns are successful because we put our full effort into providing you with uniquely designed and highly targeted advertisements.Our ads are created to convert.
With AdMedia Campaigns, you get Geographically Targeted Ads so you can reach consumers on a national and local scale. AdMedia Re-Targeting ensures that you never miss the opportunity to convert a good lead.
Publisher Benefits
Affiliates who sign up for CPA receive real time tracking benefits, which means that you can see your results online as soon as they come in. View reporting and track your campaign results all in one place. Dedicated Account Managers are here to assist you 24/7.
Sign up for AdMedia CPA today and increase your revenue.