AdMedia "Thank You" Email Retargeting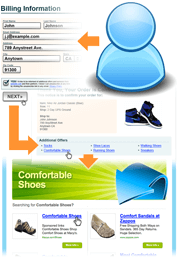 Engage users in their confirmation emails after they have submitted a form, purchased a product, or finished any call to action. Within this confirmation or "Thank You" email are keyword hotspots related to the product or service they are interested in. Clicking on a hotspot begins a new browser session with highly relevant and targeted sponsored results which pay out on each click.
Features include:
Get paid for each click
Easy implementation & customization
Offer related products or services to interested consumers
AdMedia "Thank You" Page Offers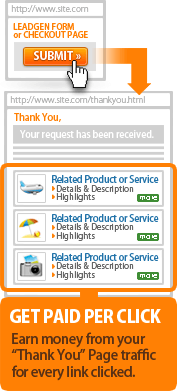 Looking for more ways to monetize your site? Try AdMedia's "Thank You" Page Offers.Take quality leads that have already signed up for an offer, service or product on your site by deliving highly targeted ads on your confirmation or "Thank You" page which typically alerts the user that their form has been submitted. Because these users have already shown an interest, our simple script can deliver ads that pay per click without a need for conversions.
Features include:
Get paid for each click
No conversions necessary
AdMedia CPA (Cost Per Action)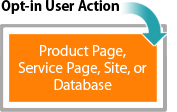 CPA Affiliate Program
Afraid to try CPA? Don't be! Earn a bigger payday with CPA. If run properly, CPA campaigns can generate substantial income. AdMedia highly relevant and targeted ads take the risk out of CPA. Plus, we make it easy to track your results online. Turn quality traffic into extra revenue with a rewarding CPA Affiliate program today!
Services include:
Highly targeted ads
Firm payment terms
AdMedia Affiliate Search Solutions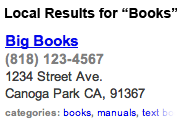 Local XML Search Data Feed
Shopping XML Data Feed
XML Search Feed
Ad integrity to your site and provide users with a service they'll appreciate. AdMedia Affiliate Search programs provide visitors with relevant sponsored links and desirable results so that you can earn money. Optimize your search engines with quality XML Feeds and see a high return on your investment. Earn more today
Services include:
Easy to Implement
Relevant Sponsored Links
AdMedia Display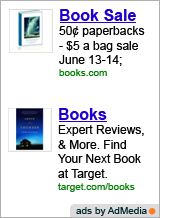 Display Banners - CPC
Text Banners
Graphical banner Ads
Dazzle consumers and convert! AdMedia ads are uniquely designed with Graphical banner. Drawing in customers and increasing conversions has never been easier!
Afraid to advertise and lose visitors? No fear, AdMedia is here! We offer Inline Text Links and Tag Clouds. Advertise discretely with AdMedia.
Services include:
Uniquely designed ads
Discrete solutions
Email Marketing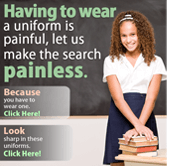 Email Marketing - CPC
Monetize your email inventory more efficiently with AdMedia Email Marketing. Generate higher yields with our indu stry leading targeting technology. Protect yourself by protecting user privacy! AdMedia complies with all Data Protection Acts. Benefit from customized creatives and a marketplace of over 60,000 users.
Services include:
Dedicated Account Manager
Database Protection
Inline Text Advertising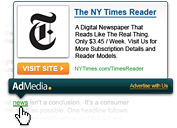 Inline Text Ads
Tag Clouds
Are you afraid to advertise and lose visitors? No fear, AdMedia is here! Allowing ads on your webpage increases your credibility and earns you extra revenue. With Inline Text Ads and Tag Clouds, you can advertise discretely. Earn more without diminishing the look and feel of your site.
Services include:
Discrete Advertising
Professional look and feel
CPV (Cost Per View) Advertising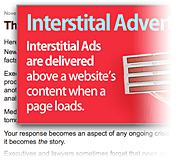 Interstitial Ads
Not excited about pop-ups? AdMedia Interstitial Ads turn visitors into paying customers. Earn more with AdMedia CPV Interstitial Ads.
Services include:
Geographic Targeting
Keyword and Content Targeting
Domain Solutions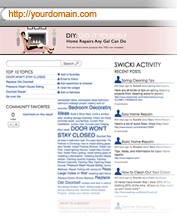 Domain Landing
Earn additional revenue by redirecting visitors to targeted advertisements. AdMedia Domain solutions produce higher ROIs. Leading targeting technology allows AdMedia to redirect website visitors to highly relevant web pages. Visitors benefit from services and products they are interested in, and you benefit from higher conversion rates.
Services include: