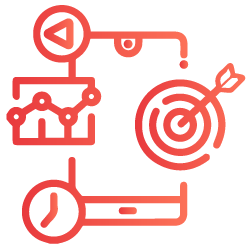 The Most Dimensional View Of The Health Customer
The Only Integrated Data Platform for Health
Through data analytics, machine learning, and programmatic automation, we interpret the hard-to-read signals of the customer journey and understand the connection points between relevance and engagement. We do this by unifying real-world digital and clinical data to create a unique and precise view of health audiences that refines, improves, and increases its view over time. This enables us to deliver a suite of managed and self-service tools that deliver data insights and allow the seamless activation of health options.