Buzz Widget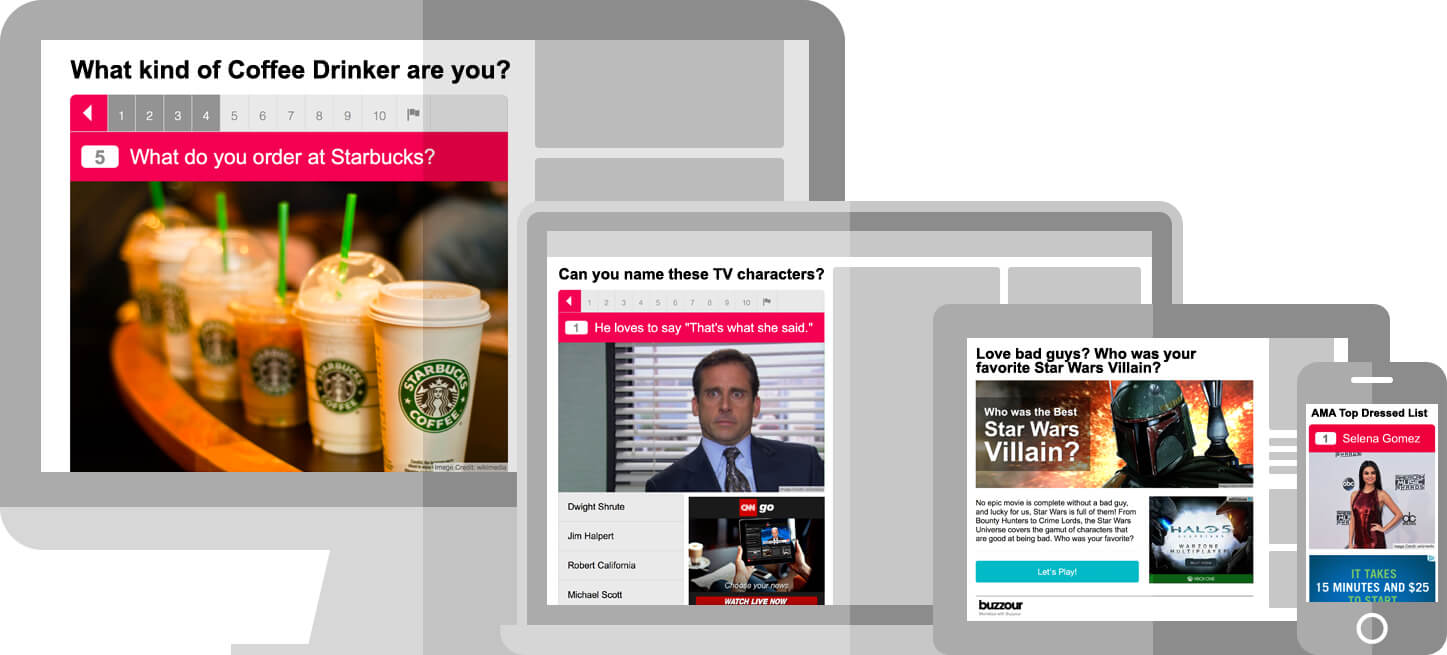 The Buzz Our widget allows users to easily embed interactive content within any site or blog. Take your site to new heights of audience engagement and shareability when you publish interactive content powered by the Buzz Our platform. You can begin adding our syndication-ready content to your blog or site in just minutes!
Features
Quickly find the most relevant Buzz Our items to embed in the content you're working on, without leaving your edit screen.
Browse your own published items or search for content by the entire user community.
Refine results by content category, format, popularity and creation date.
Automate the plugin to display only the content relevant to your site, using tag filters
Monetize
Generate display and video revenue on a cpm basis while users take interactive quizzes on your site.
AdMedia Services & Resources
re-targeting
||
buy online advertising
||
in text advertising
||
online advertising market
||
pay per click banners
||
online advertising sales
||
internet advertising solutions
||
contextual ads
||
cpa cost per action
||
cpv advertising