FooterRoll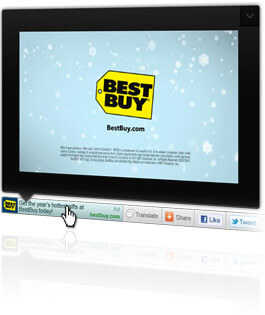 FooterRoll is a simple, easy way to increase your revenue. Publishers, would you like to get the best ads on your site in order to bring in some extra money? Well, FooterRoll is your interactive tool to achieving just that.
Why Choose FooterRoll?
Well it's simple: you control the toolbar. The publisher gets to choose how the ads appear on their site and how the toolbar will react. Would you like the ads to pop up automatically? Or maybe you'd like them to pop up after a click or mouseover? Well, with FooterRoll, you get a fully customizable, expandable and interactive toolbar that will earn you money with each view of the ad.
We're Here For You!
Along with all of the great features that FooterRoll has to offer, AdMedia.com's dependable customer service team is available to you to help you get everything up and running smoothly. We take care of our publishers in every possible way needed.
Sign up for FooterRoll now and watch the money pile up!
AdMedia Services & Resources
xml search feed
||
cpa cost per action
||
re-targeting
||
online advertising market
||
effective online advertising
||
text advertising
||
contextual ads
||
text banners
||
online video advertising
||
online advertising rates