Native Ads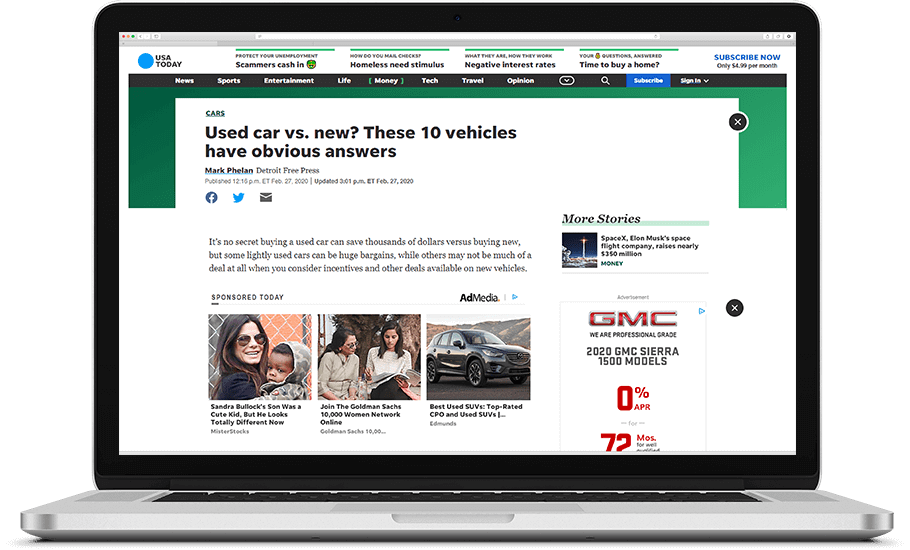 Native ads are customizable ads that fit the editorial mission of your site. They are fully integrated into the look and feel of your site. They match the visual style of your site and conform to the content standards of your site so they will appear to users as natural content. Native ads can appear in-feed, as search and promoted listings, and content recommendation widgets. All ads and content are personalized to fit the needs of publishers and to enhance audience engagement.
Features
Responsive Design
AdMedia Native Ads will scale to fit your users display, from desktop to mobile, we've got you covered.
Customizable
Our Native Ads will automatically inherit your web page's default CSS values for Font Links and Colors. Take it a step further by restyling our CSS.
Filter Content
Our technology provides users the option to filter content so they get only what is relevant to them.
AdMedia Services & Resources
online advertising costs
||
re-targeting
||
pay per click banners
||
online radio advertising
||
contextual ads
||
online advertising network
||
online video advertising
||
online advertising ppc