Video Slider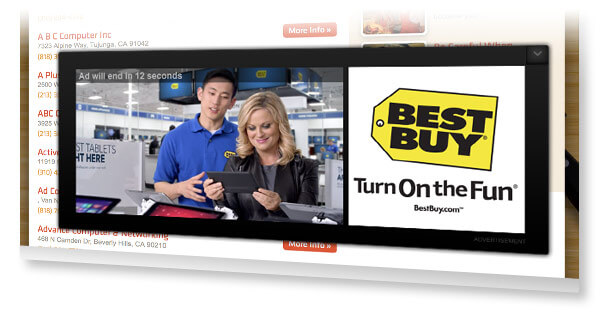 Video Slider gives you even more power of video than you've ever had, helping you with relevant placement and giving you the chance at the highest rate of conversion that you could possibly get. Video Slider is designed to grab the attention of the user without becoming one of those irritating advertisers, but still increasing your brand recognition. The ads will only appear at the bottom-right corner of the page and display on relevant sites.
The Video Slider is targeted throughout the wide reach so your ads are being viewed by millions with interest in products and services that you offer. Optimization of targeted audience with Video Slider gives you the opportunity to reach based on location, keywords and more. User behavior is also analyzed so that ads are displayed based on browsing experience.
Video Slider offers a quick and easy set up so you can register and get the approval and funding process done with no problem to you.
If you have any questions or need help setting up your campaign, the customer support team is there to help you with any and all issues. Customers come first with us, so become a customer today.
AdMedia Services & Resources
cpv advertising
||
online local advertising
||
cpa solutions
||
cpa affiliate programs
||
online banner advertising
||
interstitial ad
||
ad publisher
||
internet online marketing advertising business